Overview

Quick link to Clients
This article explains types of client
Client fields
2
This is a tool that you can use to create descriptions for your varying types of clients. For example the payment method each client uses may be how you choose to define them.

3
Once you have created your Client types you need to attach it to your Clients.
Clients –> All –> Select Your Client Of Choice –> Info –> Edit –> Client Type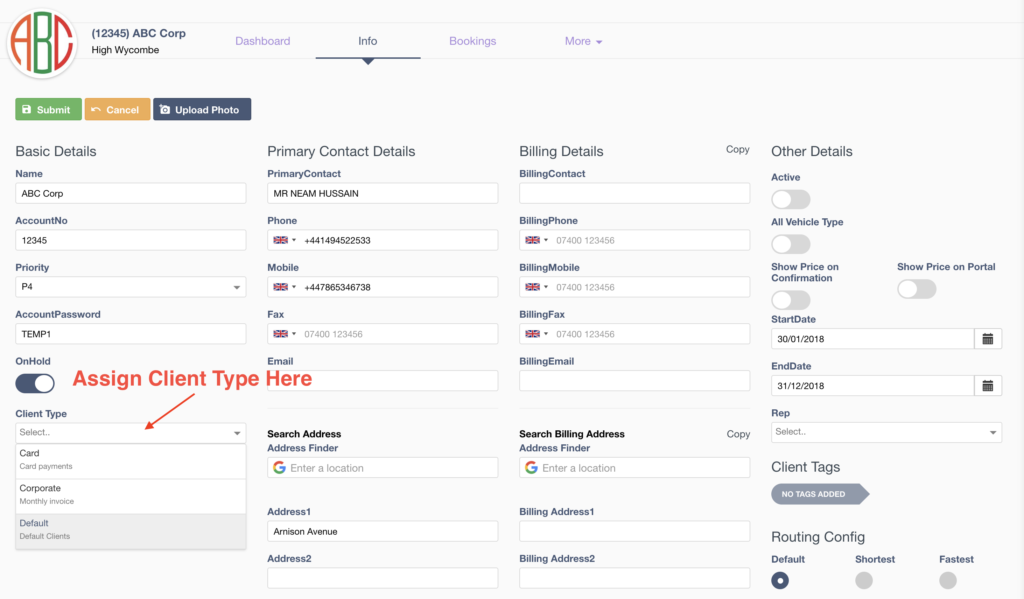 4
Once this has been done for all of your clients you can easily navigate to different types of clients by clicking on the specific client types you're looking for.

Next Steps