Overview
Web booker
1
Web Booker configuration in Cab9 will be dealt with by your support team.
2
Dependent on your agreement with Cab9 you may be able to access multiple templates from 'kiosk' style for hotel lobbies to a standard generic booker.
3
All we require is for you to have access to your company domain and a /page for the web booker, for example:  mywebsite/online-bookings
4
We will provide a small iFrame code snippet which will link to your web booker. Please note, for your protection the booker will only work on the exact domain you provide.
5
Your web booker can be allied to any account and price group and you can choose which vehicle types are available for booking. You may also choose whether to accept cash, card or both bookings.
6
Passengers will receive email and text confirmations of their bookings, just as if they had called you directly.
7
Operating areas can be defined along with an advance notice required and maximum journey lengths.
8
Confirmation messages, prompts and error responses can be configured from within settings – company – web booker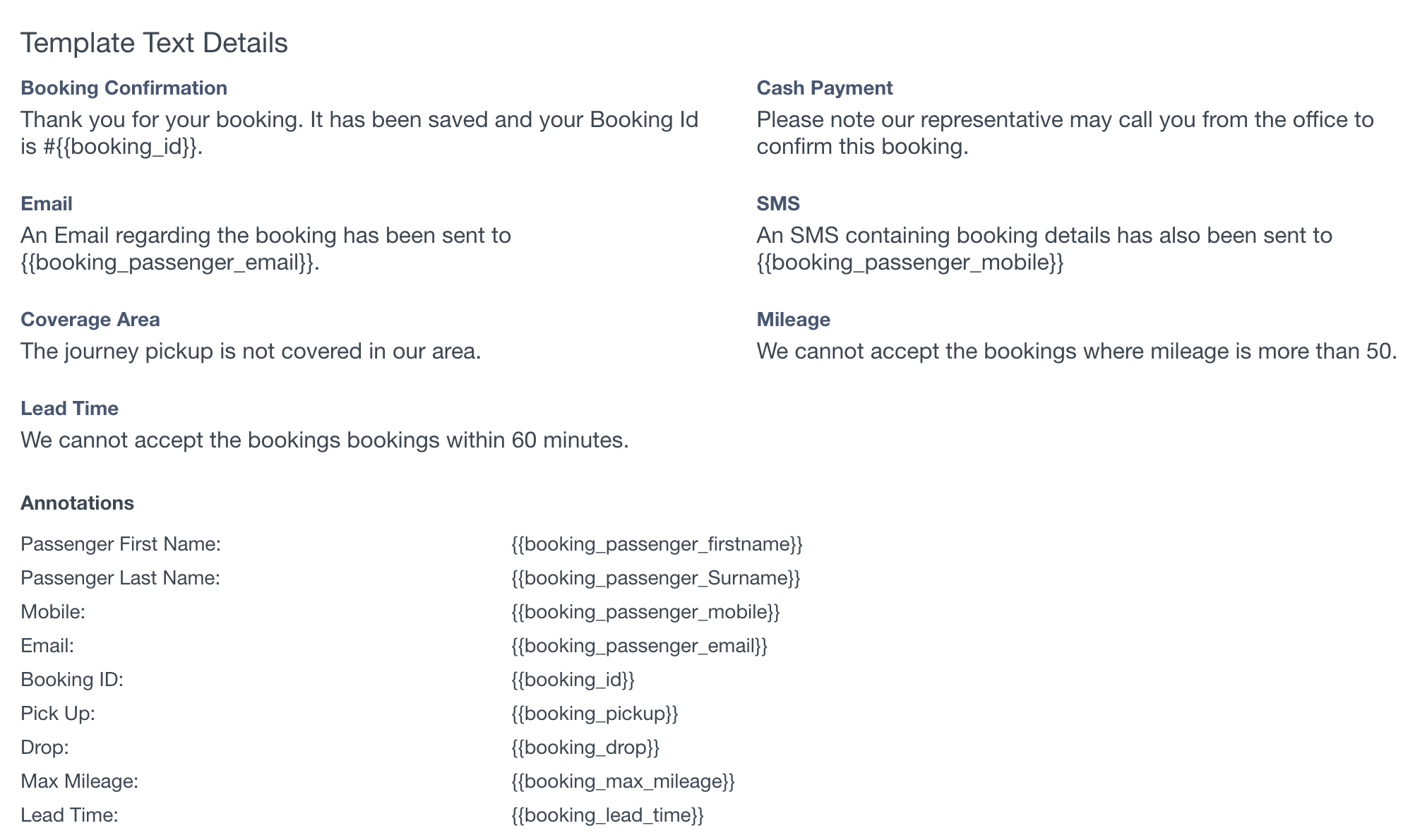 9
Brand colours may also be matched to ensure seamless integration with your web site.

Next Steps