Overview

Quick link to invoicing
Here we look at invoices
Here we look at Tax rates
Here we look at pricing models
Invoices and Driver pay
1
Cab9 requires certain information to populate your invoices.
Default Models
Default pricing model – this is the default pricing that is applied to bookings unless another specified.
Default payment model – this is the default pay that is applied to drivers unless another specified.
2
Tax Rates
Default Tax – For VAT registered entities this will be set to VAT
Default Tax (cash bookings) – This is usually set to NO VAT
Default Tax (card bookings) – This is usually set to NO VAT
3
Registration details
Registration Number – Your Company Registration number (if you have one)
Vat Number – If you have one
4
Invoice Details
Invoice payment advice – Free text field for any payment advice you may wish to add
Invoice terms (days) – This is used to calculate the due date of any invoices from the tax date of issuance.
5
Bank details
For your clients to make BACS payments to you we need to provide details to appear in the invoice
Bank Name
Account Number
Sort Code
IBAN Number (optional)
BIC Code (optional)
6
Agent / Principle Settings
Use this section to define whether you are acting as an agent or principle for certain boking types.
If you are unsure about this bit, talk to your accountant!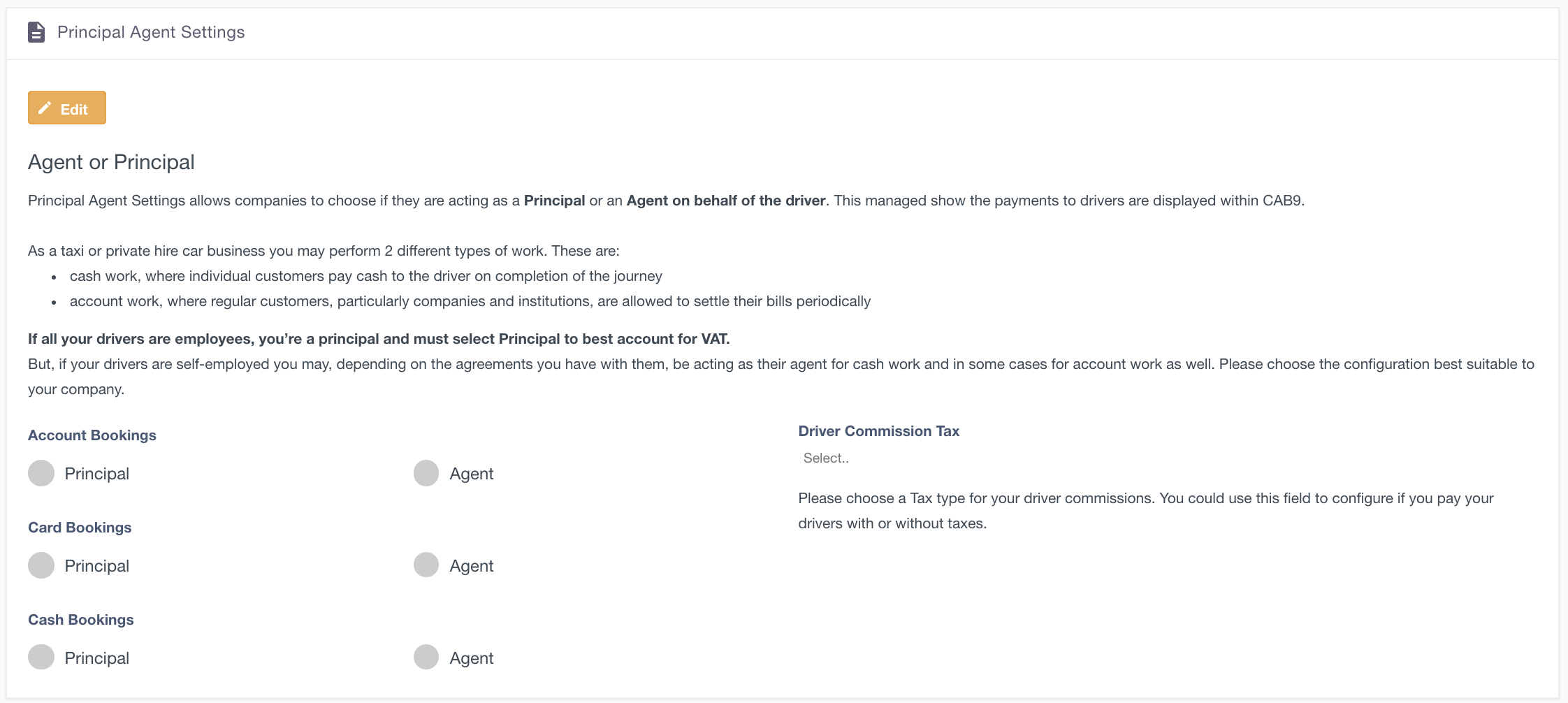 Next Steps

Here are more articles on admin