Overview

Quick link to Cab9 Bookings
This article explains how to edit a booking
Filtering a booking
Sending updated emails
Updating a booking
1
Bookings may be amended at ANY time up to journey invoicing.
2
Any amendments made to allocated jobs will be pushed to the driver app, and the driver notified of a change to the booking.
3
The default view is 'today'. The Filter button in the top right hand of the screen allows you to select a date range within which to view bookings, together with the following filters.
Booking status
Client
Driver
Vehicle
Booking Source
Booking value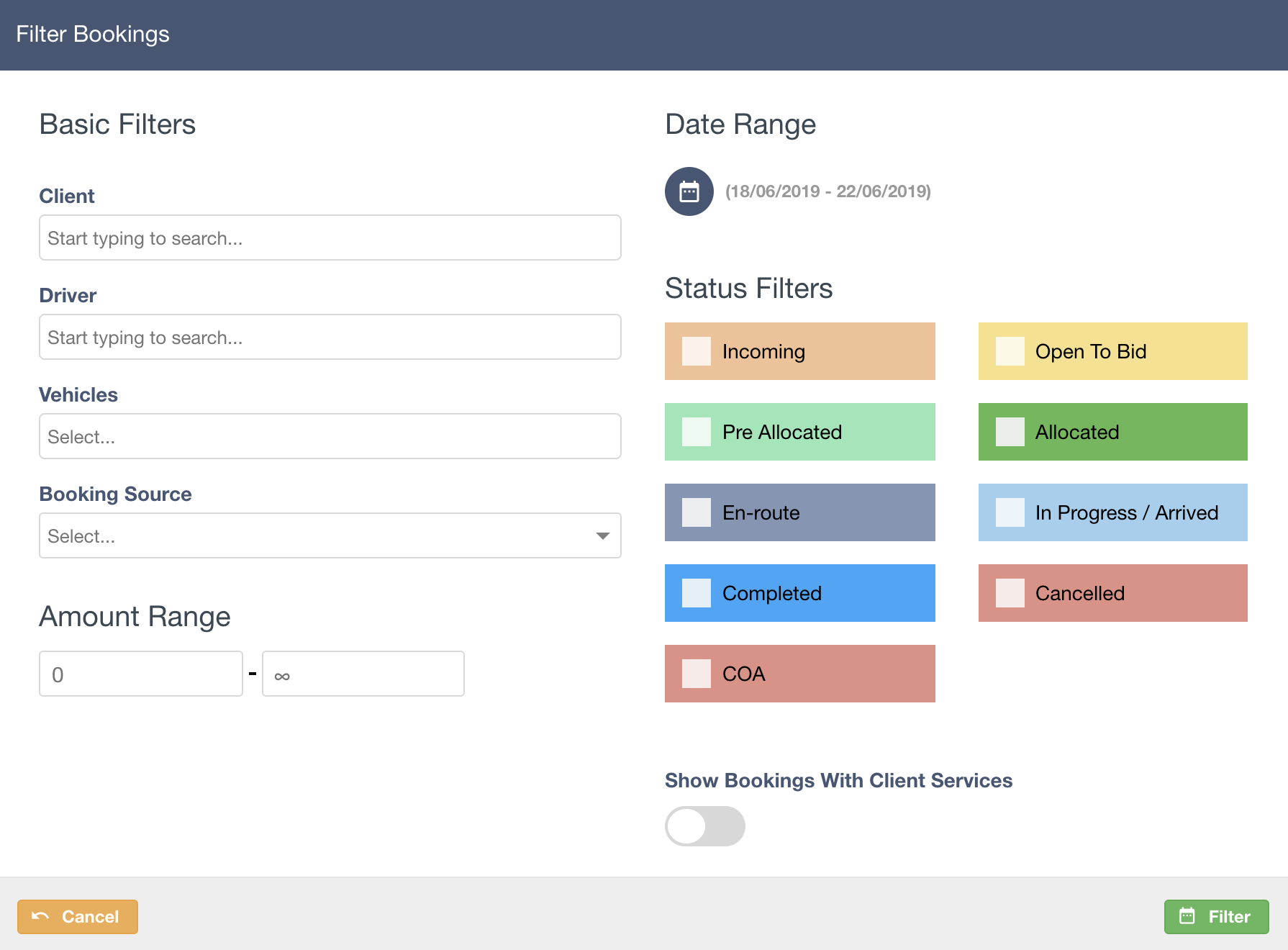 4
These filters do not necessarily need to be applied but may help you if you are searching for an unallocated booking for Bloggs Co on the 26th of June.
5
You can also use the context-sensitive Quick navigate button to search by passenger name, address, notes, pretty much anything.

6
Once you have located the booking you need to amend or cancel, click the down arrow to view the details to confirm, and then click the pencil icon to edit the journey.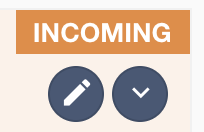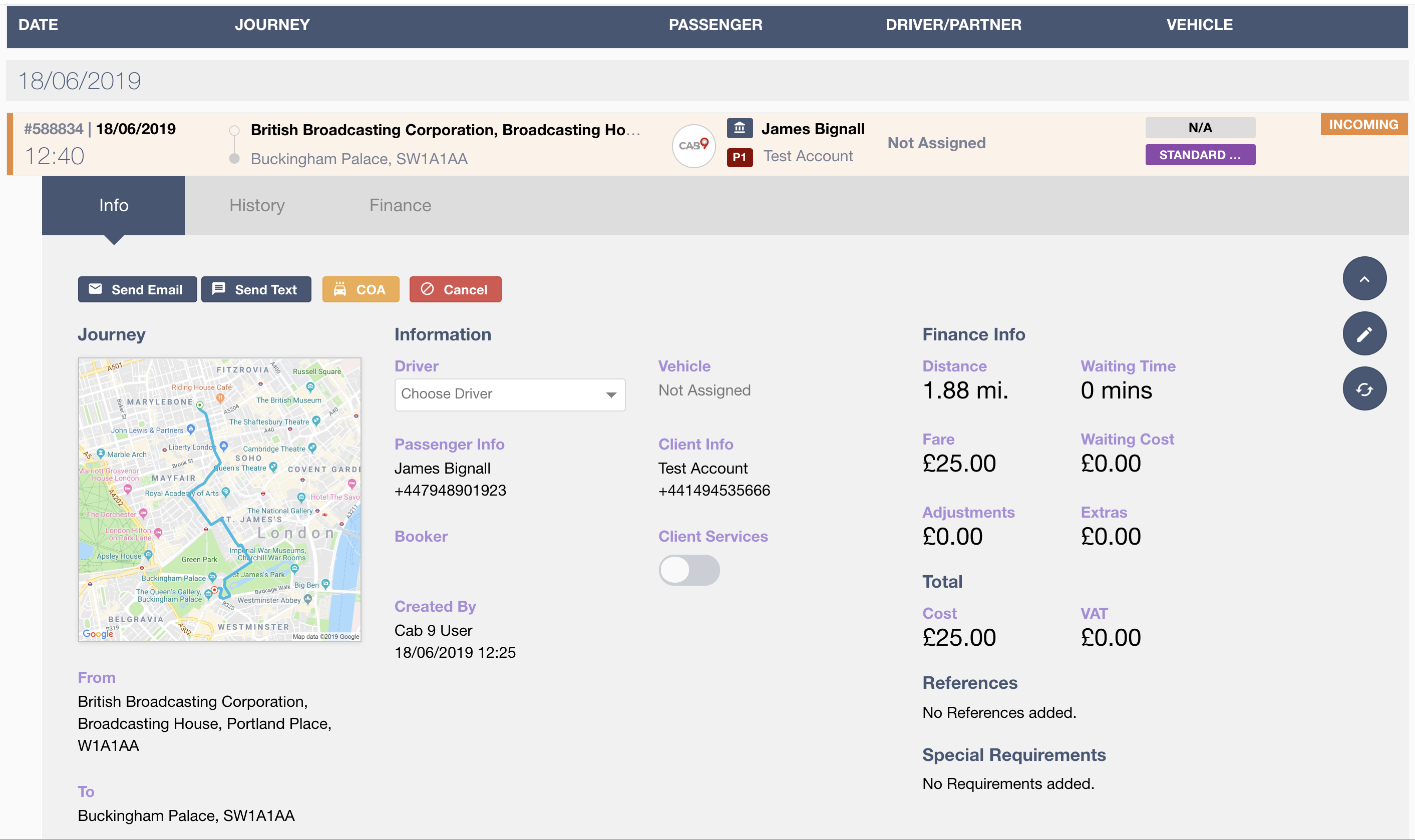 7
Pre-editing options:
Send Email – resend a booking confirmation email (free entry)
Send Text – resend a boking text (Free entry)
COA – Cancel on arrival (may attract a charge to the client dependent on the price table settings)
Cancel – Cancel the booking with no charge, this will trigger a cancellation notification to the passenger email address.
Editing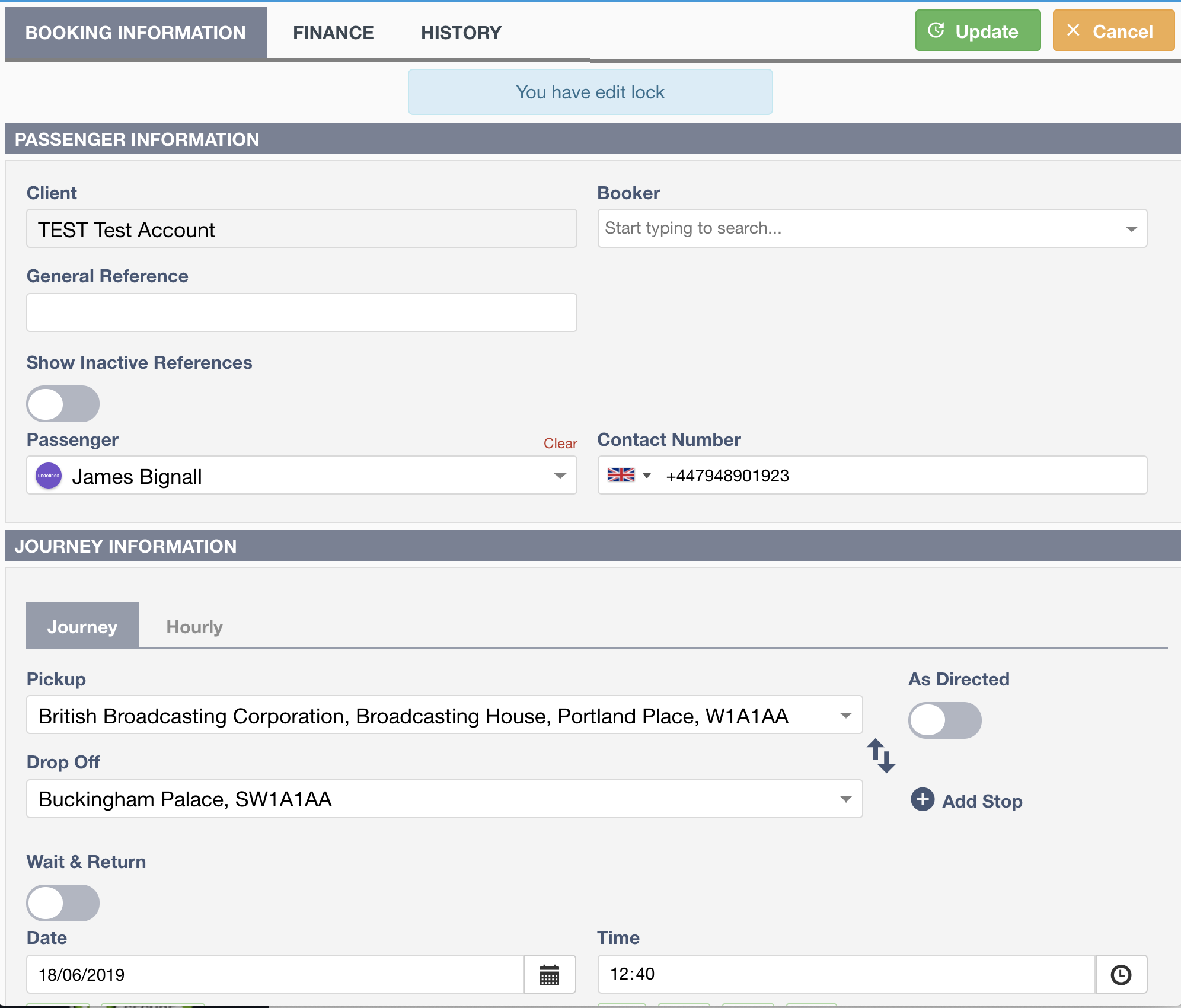 8
Whilst editing the journey you will have 'edit lock'. This means that no one else can edit the journey whilst you are inside it.
9
You may edit any aspect of the journey whilst in this screen aside from the client under which the journey is booked
10
When you have completed your edit, simply press 'save' and the edit is completed.
Next Steps