Overview

Quick link to Repeat bookings
This article explains Repeat Bookings
Deleting a repeat booking
Creating batch bookings
1
Often clients will request a regular journey. Whether this is a local authority 'school run'. Or simply a regular trip to the hospital, Cab9 allows regular bookings up to 120 days in advance.
2
Override price is 'sticky' and will apply to all future bookings. Passenger assistant dockets may also be booked in the same way if you create a vehicle type 'passenger assistant'.
3
Often notes to drivers are imperative, so utilise these boxes.
4
Simply create a booking with all the relevant information and clink into the repeat bookings box. *ensure the notifications are turned off!*
5
Select the days of the week to repeat on, the 'end date' and give the repeat booking a label so it can be identified in the repeat bookings screen under bookings, repeat bookings.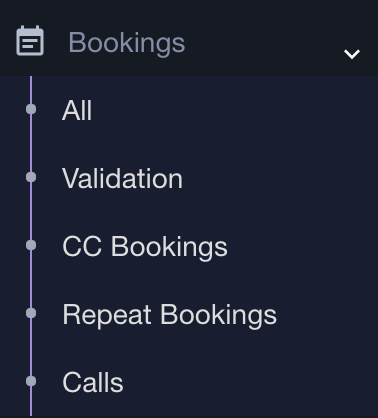 6
Here you can see your repeat bookings… And delete as a batch should you need to…

7
Your bookings will be visible of course within bookings.

8
Repeat bookings may also be backdated, in the event you need to.
Next Steps