Overview
Chauffeur Mode
1
With chauffeur mode activated and a price in the price table, Cab9 allows you to book and charge hourly rate journeys or 'as directed' journeys.
2
When Chauffeuring mode is activated the ability to book hourly journeys is activated.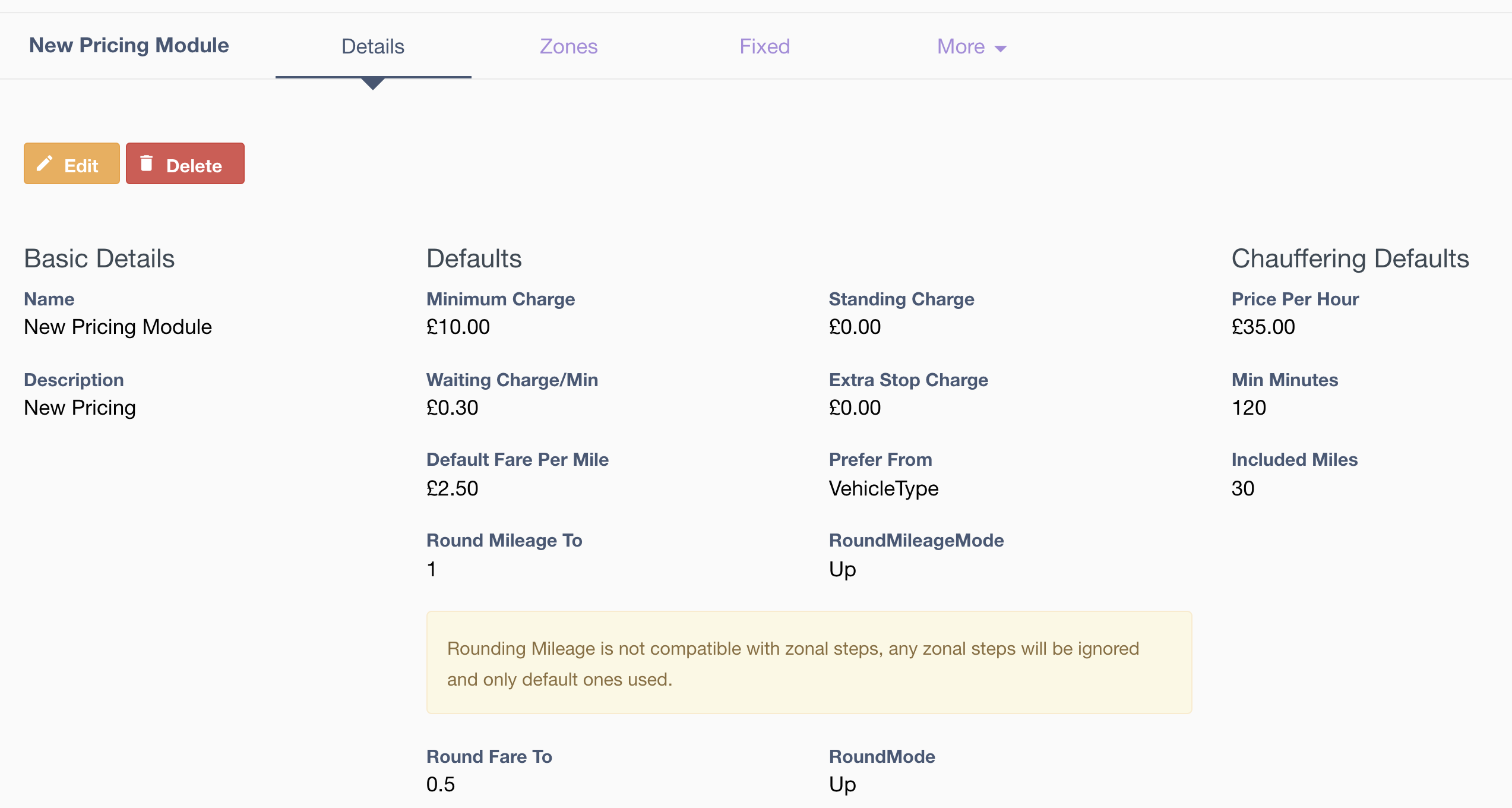 4
The pricing allows the following (As default and for each vehicle override)
Hourly Rate – The Rate charged per hour (broken into 60 minutes)
Minimum Hire Period – The minimum effective charge
Included miles – Miles included in the hire. This will allow you to monitor journeys where you may charge more on a mileage basis that you would, for the simple vehicle, driver and fuel hire.
As Directed
1
Toggling 'as directed' on a booking removes the destination, leaving the journey open-ended.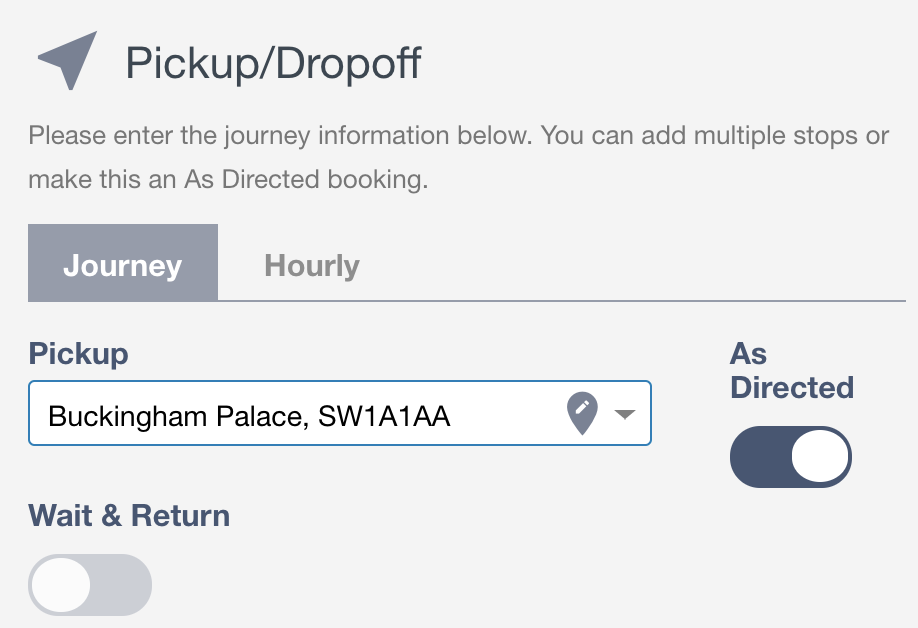 2
Thusly you can book as an hourly journey to a final destination, as a wait and return, or simply 'as directed'.
Next Steps