Overview

Introducing Cab9 Chat
Speak with Groups or individual Drivers
Get messages out quickly
Allow drivers to feedback to control
Cab9 Chat
1
Cab9 allows dispatch to connect via messages directly to drivers and for drivers to chat directly to control from their app.
1
Dispatch can also message groups of drivers, for example, all MPV drivers, or all VIP drivers as a 'broadcast' message.
2
The Cab9 chat application runs on computers directly, it is the only part of Cab9 that requires you to download and install a program!
Links to get Cab9 chat:
3
Once installed, you log into Cab9 chat using the same credentials you would for the Cab9 system.
From here you can message drivers!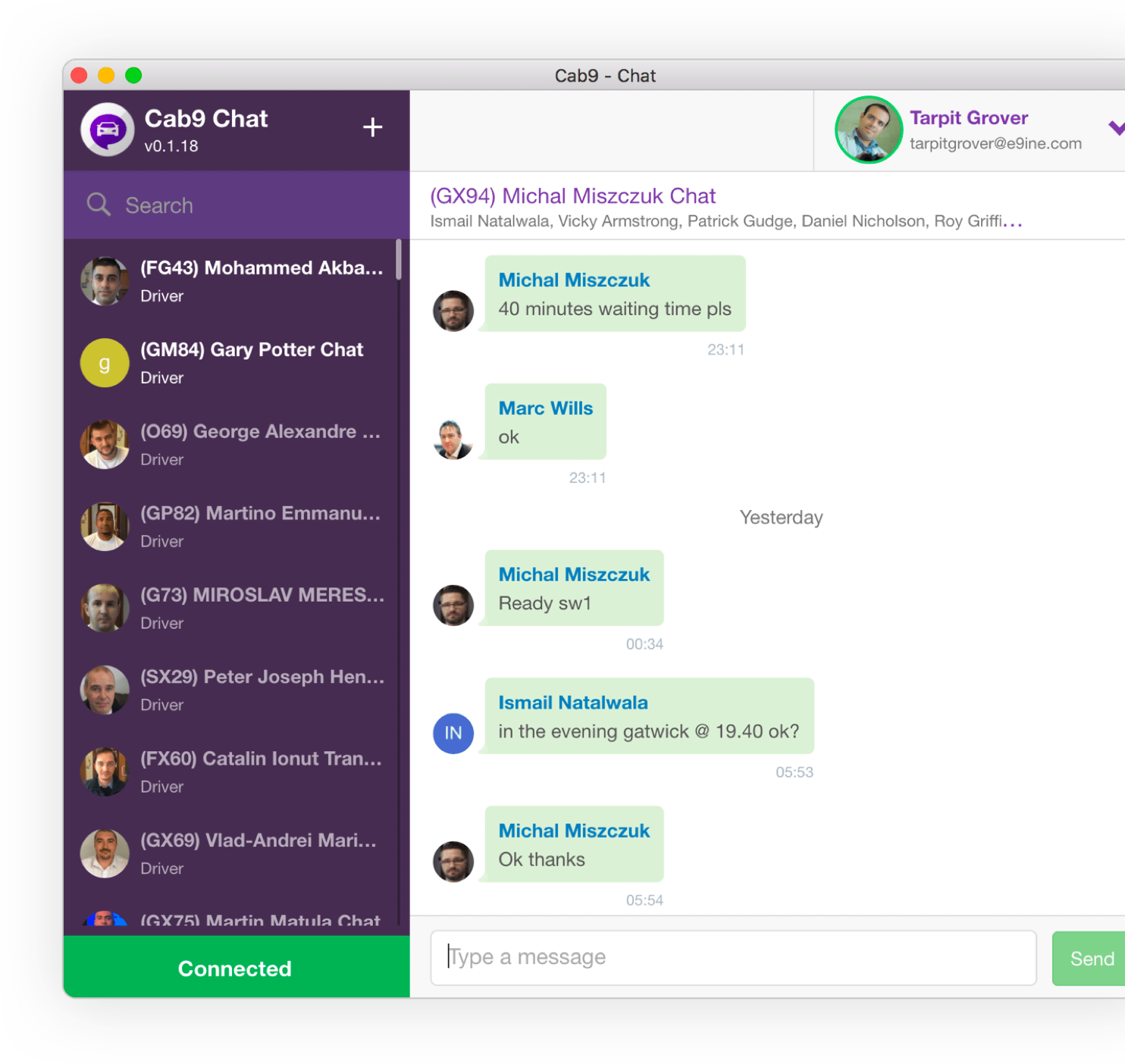 Next Steps