Overview
You choose between fastest or shortest
1
Cab9 allows you to calculate mileage from A-B as the basis for fares.
2
We offer you the choice of routing via the 'fastest' or 'shortest' route via
Settings – company – dispatch
3
Here we see the difference in routings of shortest via fastest on routing from Watford to Gatwick. One route taking the shortest route and the other utilising the motorway for a fastest, yet 20% longer route.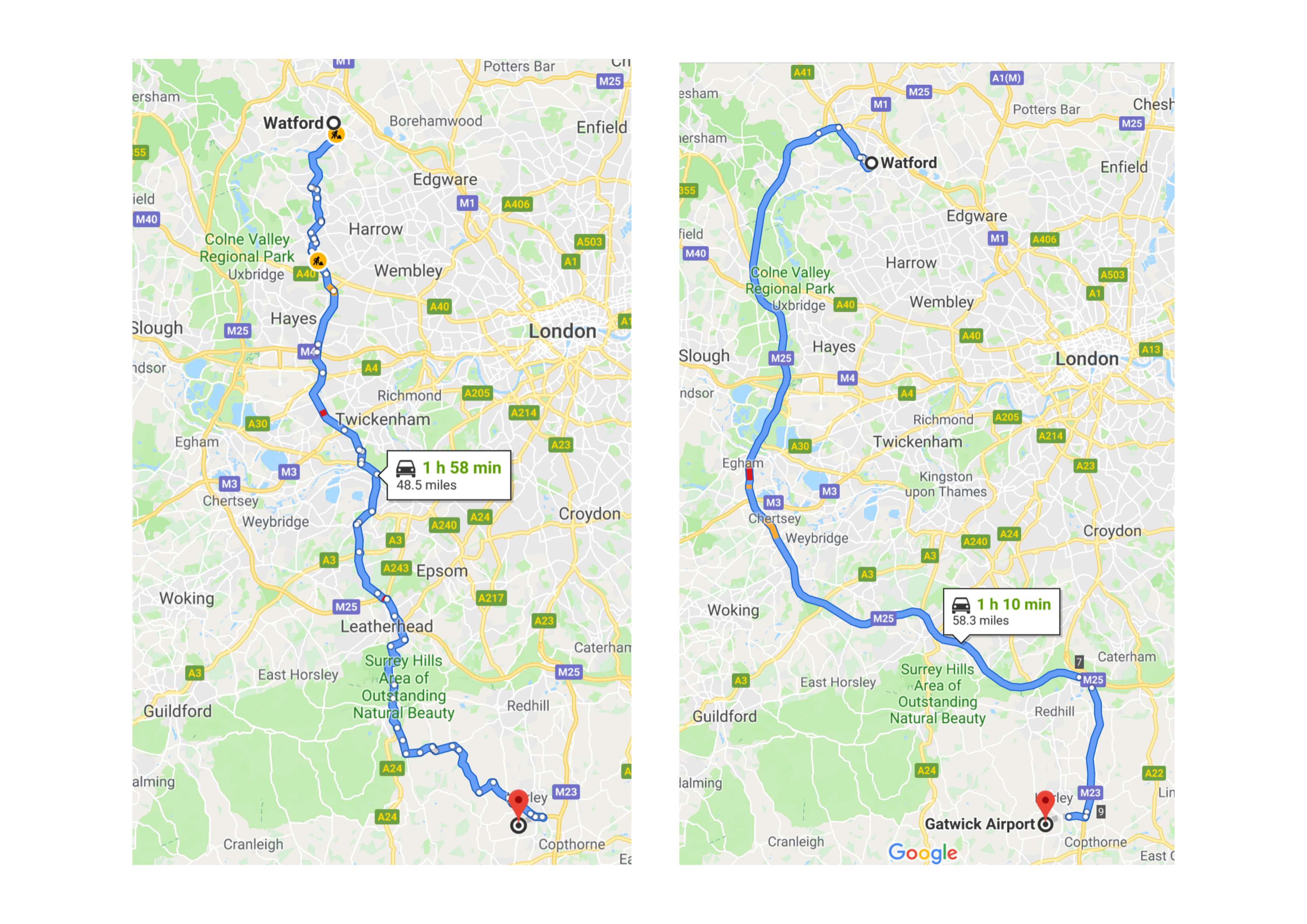 Next Steps