Overview

Quick link to Dispatch Overview
This article explains different sections of the screen
Job strip colour coding
Cab9 Mapping
Understanding the control screen
1
Cab9 presents a summary of journeys in 'strips'. Each 'strip' provides the essential elements to quickly define job parameters at a glance.
2
From the Left and broken into columns.
Journey Type
Payment Method
Booking Source
Vehicle Type
Notes (where they exist)
Flight Number (where appropriate)
From – To

3
Also shown are the Passenger name (with VIP) status if applied, the client name and account number and the client priority level.
The 'due time' and the time elapsed, or to run from/to due time.
Journey status, in this case, 'arrived'.
Finally, the 'pin' icon which you can click on to show the driver current location and the 'eyeball' you can click on to show more booking information.
4
Job strips are colour coded by journey status.
Orange – Incoming Journeys – yet to be allocated.
Light Green – Pre Allocated, the controller has pencilled in a driver, the driver is not aware.
Dark Green – Allocated, the driver has been informed of the journey
Blue/Grey – driver en route to the collection
Pink/purple – Arrived, the driver has arrived at the pickup and the client has been sent a notification
Light Blue – In progress,  the client is POB and the driver is en route to their next stop
Dark Blue – Complete, the journey has been completed
Mapping
1
Drivers locations are shown on the map based on their last location and updating as they move, every 30 seconds. Driver call signs are shown within the roundel. The driver map may be opened to 'full screen' and kept in a separate tab, or on a different monitor for situational awareness.
2
Driver Status colour code
Orange – On a Break, still tracking, but unavailable for work
Green – Empty and available to for work
Blue – En route to a collection, or POB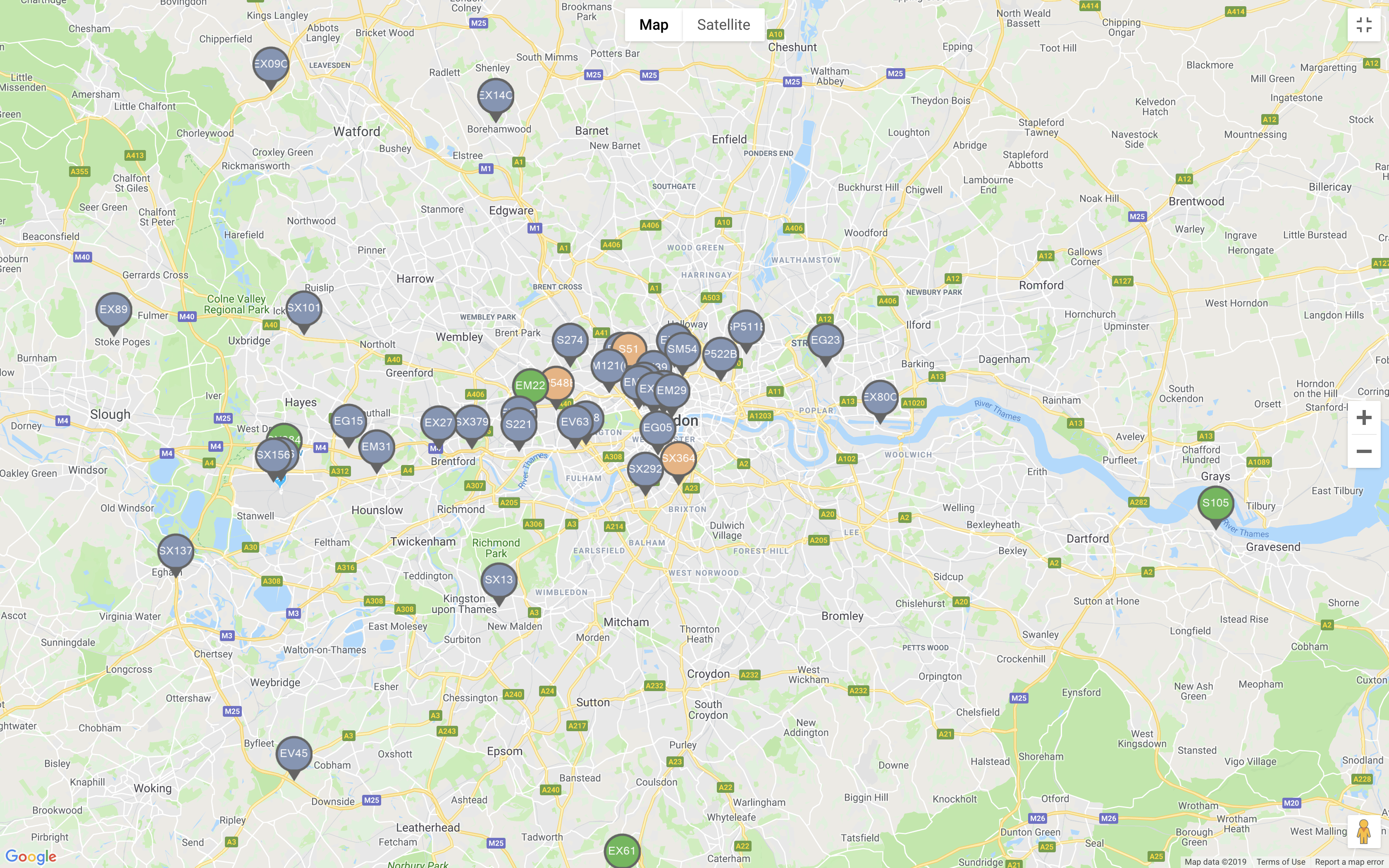 3
Tracking a driver 'on a job' is simply a matter of clicking the 'pin' icon on the job strip.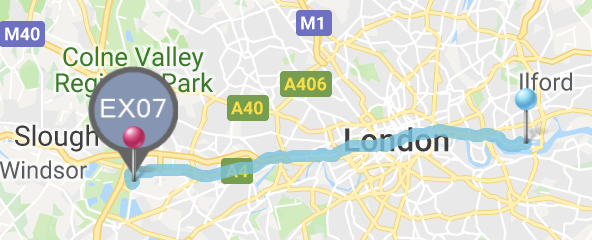 Next Steps